Explore Best Case
Workflow Solutions
Mail It
Save an average of 45 minutes per case and spend less money on materials and postage for your post-petition bankruptcy noticing.

Mail It is a new tool in Best Case that connects with CertificateOfService.com, an officially recognized notice provider, working as your extended staff handling post-petition bankruptcy notices to creditors.

Post-petition filings require the attorney to serve notices to all the parties involved in the bankruptcy. This can be a time-consuming and daunting task. Mail It is an integration with CertificateOfService.com saving you time by submitting directly from Best Case using case data.
Benefits of using Mail It:
Save time on printing and mailing documents
Save money on paper and shipping materials
Submit directly from Best Case using case data
There are no additional fees from Best Case. Pay per order directly with CertificateOfService.com. Cost depends on a variety of factors, learn more by entering details into the Job Cost Estimator.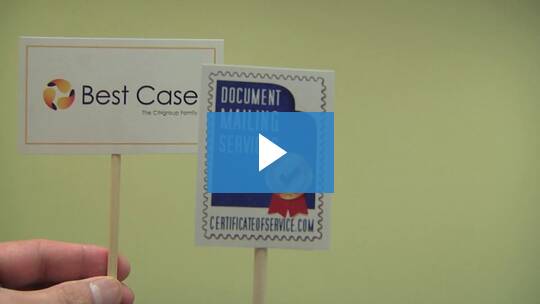 Activate Mail It Today!
From the Best Case tool bar, click on the Mail It icon.

Enter your account details & activate your account
Make sure your software is current and up-to-date. In your Best Case software, click Tools > Check for Update
Feedback
If you would like to see another Best Case Bankruptcy feature covered in Web Tutorials please let us know on our feedback page.